Spray & Wipe - The Last Screen Cleaner You'll Ever Need
$5.52
Have You Been Cleaning Your Screen Like This? 

Start Cleaning it Like This! 
Spray and Wipe is the easy way to clean your way! It's 100% safe, containing no alcohol, bleach, ammonia, phosphates or harsh chemicals. Spray and wipe ensures you're getting a deep cleaning with no scratches or streaks. It restores that original shine and clarity to your screens in just seconds.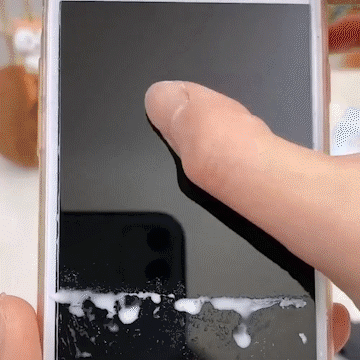 We all know how important it is to take care of our screens, but the truth is, it's not always convenient. There are so many things to do or places to be! That's where Spray and Wipe comes in to save the day! It cleans, shines, & protects your screen in one easy step. No need for soap or water. Just spray and wipe! It even removes smudges & fingerprints without any streaks
FEATURES:
2-in-1 Spray & microfiber cloth case:

 

Clean & polish phone, laptop & tablet screens at home, at work & on the go!
Remove dirt, dust & fingerprints

 

on screens
Portable design: Fit in your purse & easy to carry
Non-toxic & odorless
Alcohol-free & ammonia-free:

 

No damage

 

to your gadgets or skin
Refillable & eco-friendly
Antimicrobial microfiber cloth wipes: Remove germs & bacteria
Quick drying

 

without streaking
Washable & reusable

 

microfiber cloth
Safe for all digital screens:

 

Smartphones, iPads, notebooks, laptops, kindles, keyboards, HDTV plasma flat screens, projectors, reading glasses, sunglasses, E-readers & more!
Easy to wash and reuse over and over!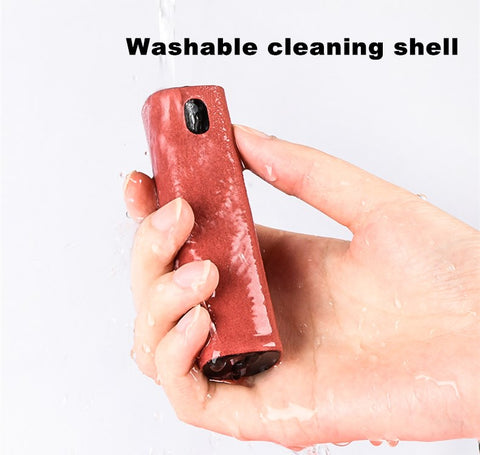 HOW TO USE
Material: Microfiber, cleaning liquid
Size: 

9cm x 2.6cm

Color: (Grey, Pink)

Volume: 15ml

Shelf life: 2 years
PACKAGE INCLUDES:
1 x 2-in-1 Phone Screen Cleaner
2 x Screen Cleaning Solution
Spray & Wipe - The Last Screen Cleaner You'll Ever Need
Spray & Wipe - The Last Screen Cleaner You'll Ever Need
Have You Been Cleaning Your Screen Like This?  Start Cleaning it Like This!  Spray and Wipe is the easy way to clean your way! It's…
Description

Have You Been Cleaning Your Screen Like This? 

Start Cleaning it Like This! 

Spray and Wipe is the easy way to clean your way! It's 100% safe, containing no alcohol, bleach, ammonia, phosphates or harsh chemicals. Spray and wipe ensures you're getting a deep cleaning with no scratches or streaks. It restores that original shine and clarity to your screens in just seconds.







We all know how important it is to take care of our screens, but the truth is, it's not always convenient. There are so many things to do or places to be! That's where Spray and Wipe comes in to save the day! It cleans, shines, & protects your screen in one easy step. No need for soap or water. Just spray and wipe! It even removes smudges & fingerprints without any streaks

 

FEATURES:

2-in-1 Spray & microfiber cloth case:

 

Clean & polish phone, laptop & tablet screens at home, at work & on the go!
Remove dirt, dust & fingerprints

 

on screens
Portable design: Fit in your purse & easy to carry
Non-toxic & odorless
Alcohol-free & ammonia-free:

 

No damage

 

to your gadgets or skin
Refillable & eco-friendly
Antimicrobial microfiber cloth wipes: Remove germs & bacteria
Quick drying

 

without streaking
Washable & reusable

 

microfiber cloth
Safe for all digital screens:

 

Smartphones, iPads, notebooks, laptops, kindles, keyboards, HDTV plasma flat screens, projectors, reading glasses, sunglasses, E-readers & more!

Easy to wash and reuse over and over!

HOW TO USE

Material: Microfiber, cleaning liquid
Size: 

9cm x 2.6cm

Color: (Grey, Pink)

Volume: 15ml

Shelf life: 2 years

PACKAGE INCLUDES:

1 x 2-in-1 Phone Screen Cleaner
2 x Screen Cleaning Solution




Reviews